A New Beginning
January 10
Snow


A Time for
Everything
More
Fun!
Music
& English
Funny
Calendar
Back to the
Game Center
A
Great Book!
2010
Tea Party
| | |
| --- | --- |
| | Sometimes the simple things in life give you more pleasure, than the big things. This year it was our son losing his first baby tooth! |
January 10th to January 16th- 10:00pm-11:00pm

 

  A new year has begun and it is time to think about the blog topics for 2010. I would love to get some feedback from you, the reader. Therefore, I have put in my most recent toy into the blog page. Yes, it is a "Live Chat" application. Click the "Live Chat" button to talk with me during the chat times and tell me what you would like to talk about.

 What kind of things would you like me to talk about in 2010? Would you like to see more student interviews, video blogs, role-plays or self-introductions? Would you like to talk about the Japanese culture, trends or just ordinary things related to our lives? Is there any interest in telling stories or doing a few blogs on grammar and idioms?

  From January 10-16 you can use the "Live chat" forum to talk with me between 10:00pm and 11:00pm. I would love to hear what you would like to read and see in this year's blog entries. If you would like to talk with me; however, the chat time is inconvenient; then please click the "Email Us" button in the left column and send me an e-mail anytime. I hope to talk to a few people this week. Until then, have a good week!




Let's chat this week about your feeling about snow!


January 17th to January 23th- 10:00pm-11:00pm 


I'm looking outside and I see a blanket of beautiful snow. It is -2 degrees Celsius and the wind is blowing hard. I enjoy looking at the snow from inside, however I have no desire to be in it unless I am doing my winter exercise which is shoveling snow. On the other hand, my son and his friends can't wait to play outside in the snow and get their hands around a snowball or put the final touches on a snowman. Some people look forward to the snow, other people try escaping from the snow. When I lived in Alaska lots of people flew to Hawaii for a week to get away from the snow and cold. What do you think about the snow?

Do you love it or hate it? Do you endure the snow and winter months or do you embrace the snow with joy and excitement? This week tell me what you think of snow in this weeks "Live Chat Time". Just click the "Live Chat" button above and let's get talking.

   
A friend of mine recently sent me some old photos that were taken over 15 years ago. The middle one reminded me of the wonderful time working in the "Talk Time" program helping refugees and immigrants learn English. The photos on the outside are of friends, conversation partners, and students. We had a fantastic group of people from all around the world!
  As I looked at the photos, I began to think of a biblical passage from Ecclesiastes. Today, I decided to share this passage in my blog. If you can't understand it, you can go to the following link: http://www.wordplanet.org/jp/21/3.htm .
 There is a time for everything…
A Time for Everything

1 There is a time for everything,
and a season for every activity under heaven:
2 a time to be born and a time to die,
a time to plant and a time to uproot,
3 a time to kill and a time to heal,
a time to tear down and a time to build,
4 a time to weep and a time to laugh,
a time to mourn and a time to dance,
5 a time to scatter stones and a time to gather them,
a time to embrace and a time to refrain,
6 a time to search and a time to give up,
a time to keep and a time to throw away,
7 a time to tear and a time to mend,
a time to be silent and a time to speak,
8 a time to love and a time to hate,
  a time for war and a time for peace.


9 What does the worker gain from his toil? 10 I have seen the burden God has laid on men. 11 He has made everything beautiful in its time. He has also set eternity in the hearts of men; yet they cannot fathom what God has done from beginning to end. 12 I know that there is nothing better for men than to be happy and do good while they live. 13 That everyone may eat and drink, and find satisfaction in all his toil—this is the gift of God. 14 I know that everything God does will endure forever; nothing can be added to it and nothing taken from it. God does it so that men will revere him.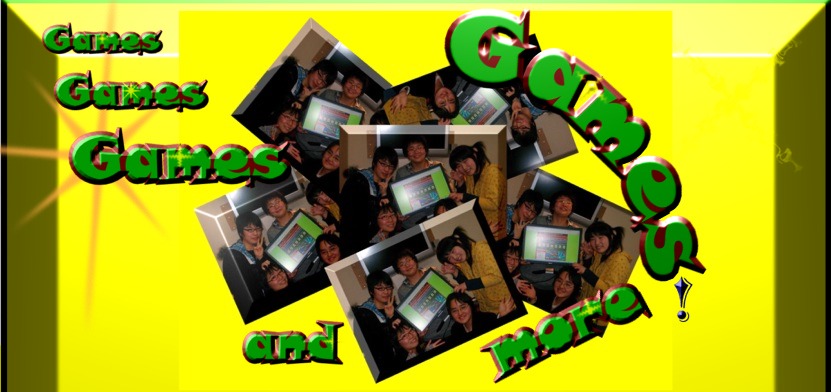 I can't believe January has already come and gone. We spent most of the month working on the "Game Center" for kids.
Why?
 I was talking to several people and they said it took too long to load a game page into the internet browser. So we have made the seventh page differently. With the help of a web specialist, we have improved the latest game page. It is much better now. It only takes several seconds to load the page. If you have the time, click the game page URL below and play a few games.
http://ses-kisakata.com/concentration_l2_se_header_new.html
 We will let you know when we change the first six game pages like the current one. Until then, keep warm if you live in cold country.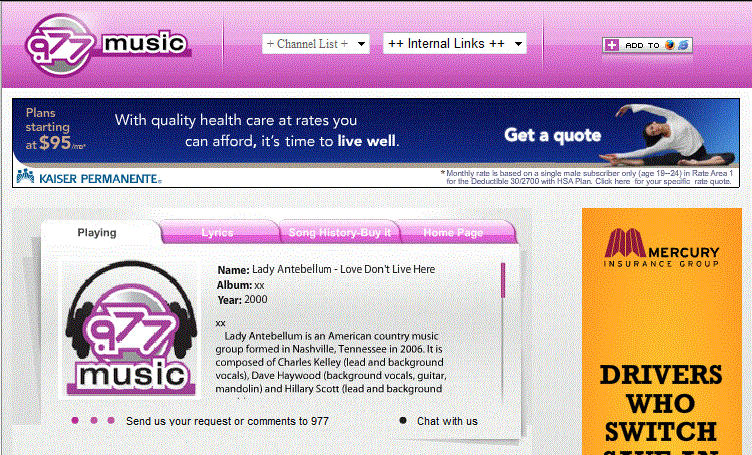 Hello Everyone,

I missed my blogging deadline last week, however this week a have a great site for you music lovers who like to use songs to learn English. The site above plays more than music. If you look above you can read the background information about the artist or group on the "Playing" tab. The site also includes the lyrics of most of the songs, so you can read the lyrics while listening to it.
It's great! Are you interested in checking out the site? If so, go to http://www.977music.com and enjoy good music while learning a little English by reading the lyrics and background information. Try it! You might like it!



 After you open the site look for the above information. Then choose the music you want to listen to and click the listen
button on the right. I hope you like it.


/

brévvətee

/
Brevity (noun)
1. briefness: shortness in time
2. use of few words: the economical use of
words in speech or writing

Ⅰ (時の)短さ.
Ⅱ 簡潔さ
Brevity is the soul of wit. 簡潔は機知の精髄, 言は
簡を尊ぶ.
語源
ラテン語「簡潔さ」の意

 Last week I took my wife and son to visit my family in the states. It was too brief of a trip, but we all had a
terrific time! Aunt Cathy gave me a "Brevity Day Calendar". I think it is really funny, so I will share the comic for Monday February, 22 with you. I sometimes feel this way. How about you?

Brevity Link  http://guyandrodd.com

  With a lot of late nights, I have finally finished fixing a lot of problems we have had with the first six pages of our game center. You can now load each page quickly without waiting for hours to get a page to load. Each game opens with its own pop-up window. You can increase or decrease the window size to your desired size. Five of the games on each page have a high score system and you can challenge your friends to play a game by putting in their email address and the game's URL address will be sent to them. So, they can play, too!

  Are the pages perfect now? No, they aren't. Is there anything that needs to be corrected? Yes, of course! If you see any problems, please let me know about it and we will make the necessary changes. None-the-less the game pages are much improved and just waiting for people to have fun learning English through games. Give them a try!


Have you ever felt like the man in the illustration? Have you ever thought you could do all your jobs, tasks or activities and then realized that you can't get everything finished? Do you find yourself exhausted? Remember life is more than work, find time to play, rest and give yourself to others.

 A wonderful children's book to read is Shel Silverstein's book, "The Giving Tree". It will remind you about what is important.


The animation above is just another toy that I am testing. How do you like it?



Hello everyone!  This week it's Kristin writing the blog.  I want to talk to you about the annual Nikaho International Exchange Association (NIEA) Spring Tea Party I attended last weekend.
We had ALTs from Nikaho, Konoura, Honjo, and even Kakunodate!  Yuu Sasaki, from the Kisakata City Hall Planning Section, was our translator, and did a fantastic job!
Jimmy, Jeremy, and I made a super cool Jeopardy game for everyone to play in groups.  Jeopardy is a popular quiz show in America with a host and three contestants.  We used this show to make our own quiz questions about the ALTs, geography, Nikaho, etc.  We made easy, semi-easy, and difficult questions.  Jimmy, Jeremy, and Yuu were the "hosts" and the students were the "contestants."  Everyone had a good time playing Jeopardy, and it was an excellent chance to use their English.
After Jeopardy, the students had a chance to ask us questions, and we gave them tips on how to use their English in foreign countries.  The students were very interested, and we enjoyed sharing our advice.
Since the quiz game was a little long, we decided that we needed a little excitement.  Jeremy, Todd, and Jimmy dressed up in costumes and did a skit about being friends.  Jeremy was Santa, Todd was a panda, and Jimmy was Sugichi.  Everyone was laughing, and enjoyed the skit!
The last event was an apple eating contest.  We tied apples to a pole, and the kids and adults had 2 minutes to eat their apple.  The person who ate the most was the winner.  It was a hit!
We had a great time, and it was a good chance for the students to use some English, and get to know us a little better.